Winter Solstice has passed and one day left before Christmas. The garden is still green in places - the holly and the ivy, but also the sage, rosemary, sorrel and more. Some salad is growing slowly in the polytunnel but otherwise most everything else has gone to sleep for now. The structure of the trees are much easier to see now and I'm starting to think about pruning. The list of produce from the garden is nearly up to date and I'll post a summary soon. Down a little on last year with less apples, but still an upward trend.

I managed to get out for a walk in some mature woods near me between Christmas and New Year. There wasn't much greenery at that time of year, but I did stumble across some comfrey growing out of the leaf litter looking full of life.


The other obvious greenery was on the holly trees. There were quite a few of them and they all seemed to be growing close to large broad-leaved trees. I'm interested in holly trees at the moment as I have a fairly large specimen in my garden and I'm trying to find out more about their interactions with the rest of the ecosystem.


The other greenery was in the form of moss on the trunks of the trees and on tree stumps and fallen branches.


I also came across another good example of the vertical woodland layer,

and quite a few sweet chestnut trees with their tell-tale cases:

Powered by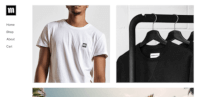 Create your own unique website with customizable templates.