Last month I

wrote

about putting two pumpkins outside to rot down and build up the soil directly, rather than adding them to the compost heap. I added soil and some urine to one of them to one of them to see if it sped up the process. After a month, in which the weather was fairly mild for the most part, the treated one was a clear winner. Here are the before and after shots, followed by a time lapse video of the decomposition process.

The video shows the outside temperature. Ignore the time, I didn't reset the clock after I changed the batteries.

Powered by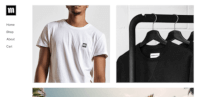 Create your own unique website with customizable templates.